Looking for a pre-owned vehicle with value, a clear history, and peace of mind? We're proud to introduce Premium Pre-Owned Vehicles from Patrick Motor Group.
Benefits of Being a Premium Customer
20% Off Service for 20 Months
$500 Trade-In Voucher on Next Purchase
Premium Vehicle Info Packet ("P-VIP")
20% Off OEM Parts & Accessories for 20 Months
Local Charity Donation With Every Premium Purchase
Free Loaner Vehicle With Service for 20 Months
$200 Off Service Contract or Ancillary Products
How Our Vehicles Become Premium
Step 1:
We Find It
We acquire vehicles from trade-ins, lease turn-ins, auctions, and independent sales, always searching for the highest quality vehicles to keep on our lot for you.
Step 2:
Under the Hood
Every Premium vehicle gets inspected and the necessary work is done during this step; all by factory-trained service technicians who know the vehicles inside and out.
Step 3:
Make the Car Pretty
Windshield chips, dinged rims, small door dings, and other cosmetic repairs get get taken care of during this step of the process.
Step 4:
Squeaky Clean
Never worry about getting a dirty car from Patrick Motor Group - our professional reconditioning team details every vehicle!
Step 5:
Lights, Camera, Action
Having professional photos of our vehicles helps our customers get a better feel for the vehicle and what it looks like, features it has, and its' condition.
Step 6: Ready for the Road!
The road to reconditioning ends with the vehicles being made available to you on our lot. Have a fun drive!
Your Standards are Our Standards
---
We take the time to inspect every part of your vehicle and hold it to a higher standard than the competition; that's what makes it Premium!
Included With Each Premium Purchase:
New wiper blades.
Engine and cabin air filters that show any wear or dirt are replaced.
Alignments are to be completed any time 2 or more tires have been replaced.
Tires with measurements under 5/32 inches will be replaced under PMG standards.
Brake pads with measurements under 5mm will be replaced under PMG standards.
Any AWD vehicle that has an opposing tire with more than a 3mm differential will be replaced.
Items the Other Guys Don't Inspect
---
Speakers
Interior trim pieces
Backup cameras
Steering wheel controls
Power seat functions
Moonroof/Convertible tops
Key fob functions
Driver assist/Safety technology
Spare tires, jacks and tools
Power mirrors
Seatbelts
CD players
USB port(s)
Our Mission Partners:
---
With every Premium Pre-Owned Vehicle sold, Patrick Motor Group will make a donation to our two local Mission Partners!
Their Missions -
The Worcester Animal Rescue League's mission is to give compassion to every being that turns to them for help, providing shelter and care for animals in need.
Why Me & Sherrys House provides comprehensive support to families diagnosed with childhood cancer throughout treatment into remission, relapse, and bereavement.
Patrick Motor Group Dealerships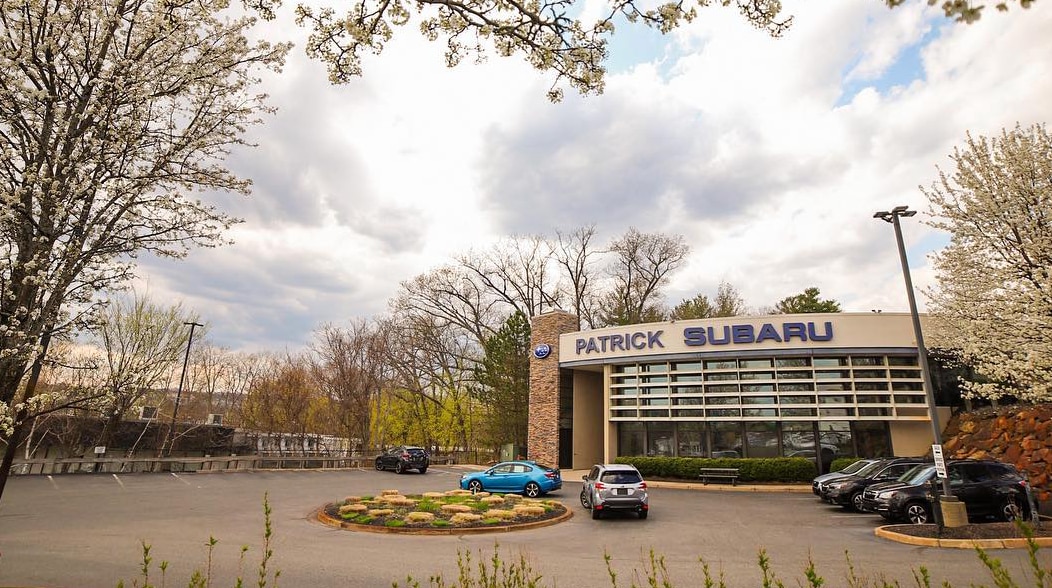 PATRICK SUBARU
247 Boston Turnpike. Shrewsbury, MA 01545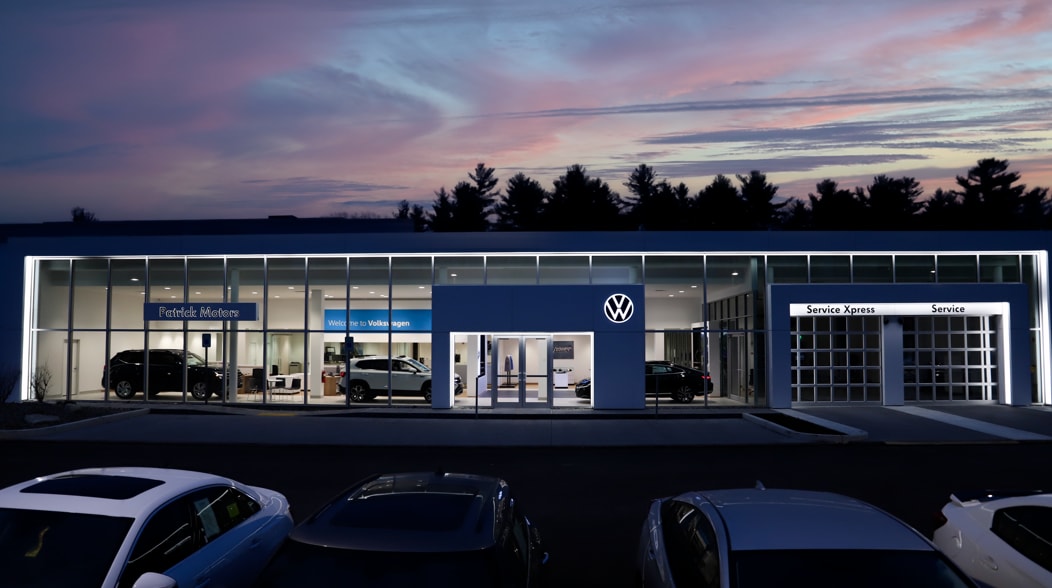 PATRICK VOLKSWAGEN
519 Washington St, Auburn, MA 01501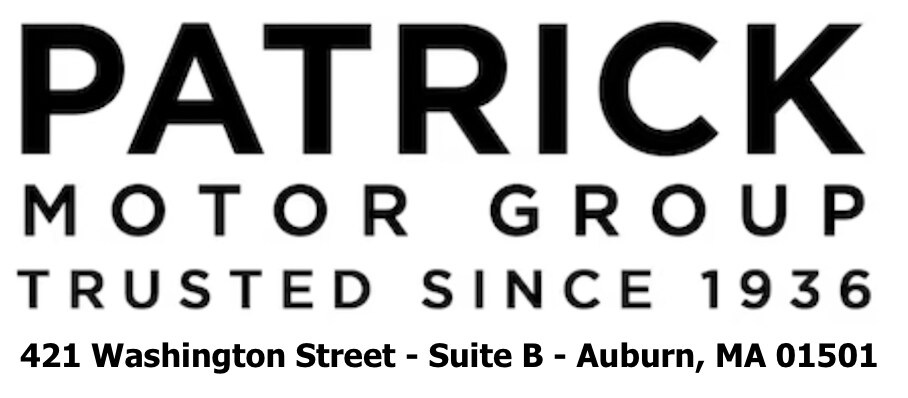 Hours of Operation:
Monday: 9AM - 7PM
Tuesday: 9AM - 7PM
Wednesday: 9AM - 7PM
Thursday: 9AM - 7PM
Friday: 9AM - 6PM
Saturday 9AM - 5PM
Sunday: CLOSED

Patrick Motors Has Four Convenient Locations to Choose From:
Schedule a Test Drive at any of Our Worcester, MA Region Locations!
Premium Pre-Owned Program Disclaimers, Exclusions and Fine Print:
3-DAY EXCHANGE POLICY: Offer valid for 3 calendar days including Sundays. Exchange can only be done once per customer(s), per transaction. Subject to bank approval and lender's funding. Returned in same condition, with no more than 100 miles added onto the odometer from purchase date. Must be exchanged to the purchase of another Premium vehicle at original purchasing retailer. The trade value is to be the selling price, sales tax, and registration fees of the original purchased vehicle. 
20% OFF SERVICES FOR 20 MONTHS OR 20,000 MILES: Tires and oil-change-only services eligible for 10% savings. Offer cannot be combined with other offers or discounts. Maximum of $1,000 off per repair order, and/or recommended repairs on a multi-point inspection. Valid at Patrick Motor Group locations only. Presenting the Premium Value Information envelope is necessary for savings. 
FREE LOANER VEHICLE: Customer must be 25 years old or older and have a valid driver's license. Customer must have automotive insurance and a credit card. Valid at Patrick Motor Group locations only. The service must be more than 2 hours long. Valid for scheduled services only. This offer will be valid for a term of 20 months after the purchase date. 
20% OFF OEM PARTS AND ACCESSORIES FOR 20 MONTHS OR 20,000 MILES: 20% discount is 
only available in store (not online). Presenting the Premium Value Information envelope is necessary for savings. Offer valid at Patrick Motor Group locations only. 20% off is only available on Patrick Motor Group OEMs. Example: Volvo, VW, Subaru, and Mazda 
CHARITY CONTRIBUTIONS: $20.00 donation per Premium vehicle sold will go to the following charities annually: 
Worcester Animal Rescue League (WARL) 
Why Me & Sherry's House 
Donations will be made on behalf of the customer and are not eligible for tax deductions for the customer. 
$500 TRADE-IN VOUCHER: Not eligible for use when using the 3-day exchange policy. This  voucher cannot be combined with any other trade offers. The voucher must be presented prior to purchase. Valid until 5 years after date of purchase. Vehicle mileage must be under 150,000 miles. No reconstructed, salvaged or branded titles.
$200.00 OFF ANY F&I (FINANCE) PRODUCT: Cannot be combined with any other discounts or programs. The voucher must be present prior to purchase. Limit 1 per vehicle purchased. Voucher is valid only at time of current purchase and cannot be transferred or used on a future purchase. Voucher is only valid for use with a Premium vehicle.